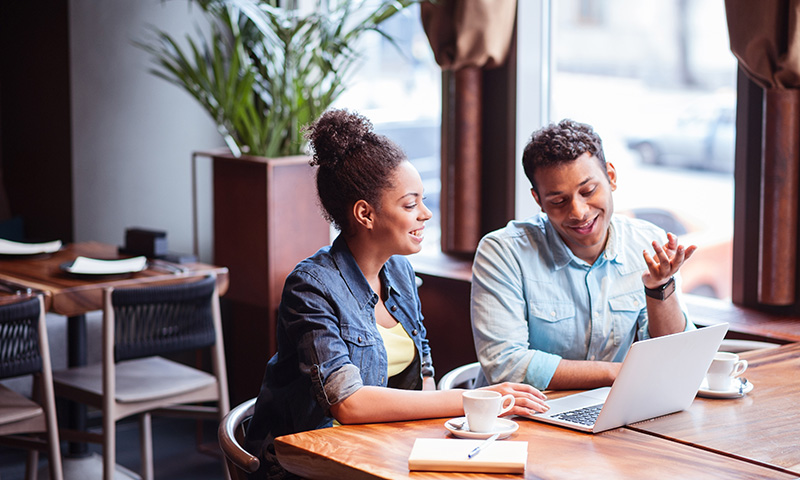 Relationships are necessary for every person, in every professional role. They're the biggest predictor of success and one of the most important contributors to career satisfaction. It's not just having professional relationships that's important, it's having the right ones. What relationships should you focus on developing? Start with these four:
Mentor: A mentor is a trusted career advisor. Mentors will offer you advice and encouragement, and can significantly contribute to your success. Finding and pursuing the right mentor is one of the smartest things you can do for your career. How do you select the right mentor? Look for a person you admire with the following:

Past experience similar to your current role: A person, who was once in your shoes and is now in bigger, more important shoes can give you intel on how to do your job well and develop the relationships and skills you need to get to the next level.
A connection to you: Find someone within or connected to your company, network, college alumni association, or professional group to be your mentor. It doesn't need to be someone you know personally, but starting with a person, to whom you're familiar, will make it easier for you to contact and connect with them.
A desire to help you: Finding this is more common than you think. Many successful people have been mentored and have a genuine desire to pay it forward. If you contact a person, who puts you off, cancels, or distractedly rushes through your time together, they are not the right mentor for you no matter how successful they are.

You don't have to limit yourself to just one mentor. A good mentor can be anyone you admire and can access. Don't be afraid to make the first move or formalize the relationship by candidly asking for mentorship.

Co-workers: You probably spend more hours with your co-workers than your family or friends. Strong relationships with co-workers improve employee engagement and job satisfaction, two elements that significantly affect your job performance. You don't have to like your co-workers personally to build good relationships with them. To create positive work relationships, do the following:

Build trust: Follow through on tasks you take on, don't participate in gossip, keep their confidence, and lend a helping hand when they need it.
Acknowledge contributions: Compliment your co-workers on a job well done. Thank them for their contributions to projects or providing helpful information. Even if your personalities don't click, showing appreciation for who they are and what they offer professionally will help you build a strong, respectful relationship.
Be genuine: It's easy to spot co-workers, whose only interests are to serve their own. Your goal should be to build relationships that create mutually beneficial results. Better to ignore your colleagues than be disingenuous.

You may leave an organization, but that doesn't mean you leave your co-workers behind. Your relationships and reputation will follow you throughout your career. Depending on how well you developed them, they could assets or liabilities.

Advocate: An advocate is someone who will speak on your behalf. This starts with you knowing how to advocate for yourself. Know your strengths, what you want out of your career, what you do well, and what you still need to learn. Ideally, you have a good relationship with your boss, and you can discuss your professional goals. You can ask them to advocate for you, and good bosses will do it when the right opportunity comes up. However, for a variety of reasons, your boss may not be an ideal advocate. If that's the case, look for another higher-up employee in your office that might make a good advocate for you. Work on developing a genuine relationship with them over time. Once you have established a good rapport, you can talk career goals with them and ask them to be your advocate for new opportunities.
Mentee: Invest in employees, who want to be where you are. Offer to be a mentor or advisor, help them problem solve, and be generous with your time. Helping others will not only serve them, it will also help you grow as a leader and raise your profile within the organization.
Building positive relationships helps you do your current job better, with more enjoyment, and sets you up for a more successful career. Don't ignore building relationships just because it's not part of your official job description. It's up to you to manage your career, and good relationships are your biggest asset.