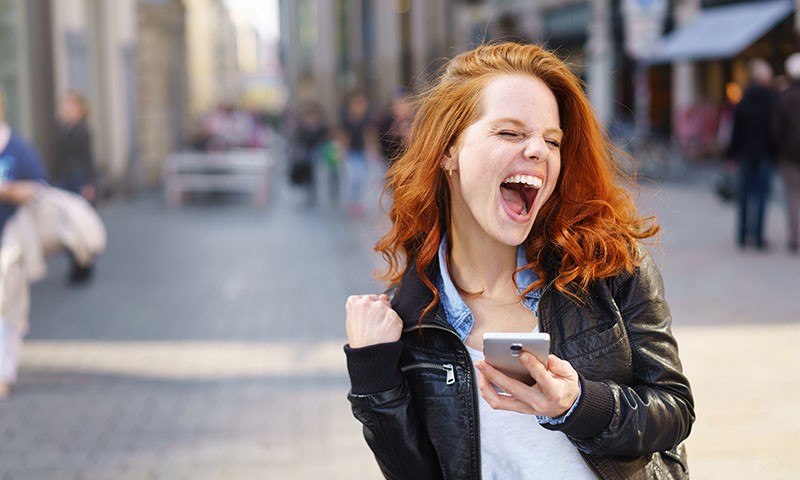 There's no doubt about it, relationships are crucial for success in business and in life. In fact, research shows that relationships may have the biggest influence on our happiness. Most people will find their career, as well as other opportunities, come from relationships rather than random job posts or sudden epiphanies! It's estimated up to 85% of jobs are found through relationships.
So how do you know which relationships will help your career? Valuable relationships are everywhere – at work, at your extracurriculars, and in your social circles! These five diverse professionals share their experiences about how various types of relationships helped them succeed in their careers:
Betty Camacho
Betty was working in the audit department for one of the big-four accounting firms when she found out her friend and former colleague started working in the financial department of a clothing retailer's catalog division. Wanting a job change herself, Betty called her friend, who told her about another job opening in her department. Betty interviewed for the job and made it to the final round. Even though she didn't get the job, she found out about a similar post at the clothing retailer's stores division, which she ended up landing! Because she had kept a positive relationship with the catalog division after the interview, the store's division put her on the fast-track when they heard about how far she had made it in the catalog division's interview process previously.
Takeaway: Betty's experience teaches us not only to maintain strong relationships with former colleagues, but also with people you interview with! Internally and externally, companies discuss candidates with each other (even with competitors), so you should keep positive relationships with everyone, especially if you didn't get the job. You never know what follow-on opportunities could arise.
Mo Khudairi
Mo planned to start a career in investment banking after studying finance at UT Austin. After graduation, his brother and father started a family business and included Mo in the venture. He is very thankful they did, since it led to his career success today. Throughout his career, Mo found many of his projects' successes came from finding vendors, clients, and partners through his friends and family in the oil and gas community. For example, he had a vendor who couldn't deliver goods because of unexpected financial troubles. Mo mentioned the issue to friends in the industry, and one was able to connect him with a relevant manufacturer. Because of his friend's connection, they were able to procure the goods in time to save the project.
Takeaway: While you shouldn't talk about work with friends and family all the time, it is very important to communicate your career goals and business needs with them. Your friends and family know you best, and can be your advocate when they find out an opportunity is relevant for you.
Dr. Daniela Salazar
While Dr. Salazar has a vibrant career as a clinical psychologist today, she didn't always know she wanted to practice psychology. In fact, she discovered her passion for psychology through her relationship with her own therapist! Once Daniela expressed her interest in the career choice, her therapist put her in contact with the university where Daniela went on to obtain her doctorate. There, she published a thesis, which gained international recognition and led to her being asked to speak at psychology conferences around the world. While speaking at a conference abroad, Daniela met an audience member who told Daniela about the clinic she worked for. Daniela held on to her card, and eventually applied for and accepted a position at the same clinic.
Takeaway: You never know when you'll receive inspiration about a career choice or a new job. Being aware of the people you interact with on a daily basis or at an event may present you with an opportunity that can change your life!
Tim Olivier
Tim has a successful career in the healthcare industry. Due to the relationships Tim has kept over the years, he's only needed to actively look for a job once in his life and even then, an unexpected relationship helped him! After graduating from the Naval Academy, he attended a job fair and met a woman who was also looking for a job. She told him about a healthcare company that was hiring, and he applied for a position there based on her recommendation. He got the job and went on to have a lucrative, 32-year career in the industry!
Takeaway: In addition to forming relationships with company employees at job fairs and networking events, cultivate relationships with fellow job seekers. You may learn helpful information about opportunities from them and their networks.
Luma Jaffar
After moving from London to Austin, Texas, Luma had challenges developing her network from scratch, particularly in a male-dominated industry like architecture and construction. To immerse herself in her new community, she joined professional and personal organizations where she was exposed to people in her industry. In one example, she joined the advisory board of Austin Hotel and Lodging Association, which introduced her all of the general managers for the major hotels in downtown Austin. Through this organization, she developed a relationship with a general manager at one of the largest hospitality developers in the US, who later became a client.
Takeaway: Luma clarifies that it's not enough to simply join organizations and attend meetings, you have to cultivate authentic relationships while you're there: "It's the human connection that leads to great friendships and trust. Having trust is the first step to any relationship, whether it is a friendship, business, or anything else."
So how do you know which relationships will help your career? These experiences show they exist everywhere! Instead of focusing on your next opportunity, focus on forming meaningful relationships with people that challenge and inspire you. Get to know others and allow them to get to know you on a personal and professional level. Building such relationships will build your career, and can lead to unexpected success!