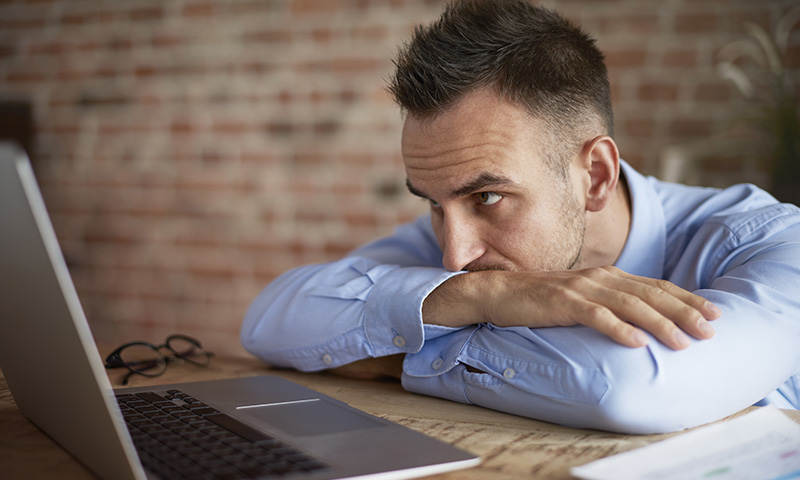 Who has two thumbs and just nailed their business meeting? You! You send a prompt follow-up email with next steps, and then…. crickets.
You know your prospect is qualified, and you have a relationship, so why didn't they respond?
Did they go with a competitor? Are they no longer interested? Did they not receive my email? All questions that occur to you as you anxiously await their reply.
Employees receive 121 emails a day on average and send about 37, so it's highly likely they received your email and didn't respond.
Since business executives and decision-makers can't possibly respond to every email, they have to be selective about the emails to which they reply. While your relationship and their priorities are certainly factors in their decision to respond or not, your email content plays a significant role as well.
Improve your email communication skills, and you can drastically improve your response rates. Avoid hearing crickets, and get your email the attention it deserves with these simple tips:
Address the email to one person. Although you may have had a meeting with several people, many managers don't reply to an email if it's ambiguous who should respond or take the next step. Recipients may assume someone else on the email will take care of it. Of course, you should copy relevant staff, but be sure to address and write the email to one person so it's clear who should respond.
Don't make them work. Since this is a follow-up, you have likely discussed the next steps of the project or sale with the recipient. But, have you really made it as easy as possible for them to take those next steps? For example, if you are referring to a plan, analysis, or quote, attach it to the email so the recipient doesn't need to dig through their files. Even if the attachment is on an earlier part of the thread, re attach it to your email so it saves them time. If necessary, summarize other relevant information for the decision so everything is in one spot, and the recipient doesn't need to spend time gathering information before responding to you.
Give options. If your follow-up email includes asking for another meeting, give the recipient a selection of dates and times you're available. Open-ended questions like "Are you available to meet next month?" puts the burden on them to find a suitable time and check back with you, which increases the likelihood they may flag it for later and not respond. Also, make the options are convenient for them: meet at the recipient's office or suggest times at the project site when you know they will already be there.
Keep it short. In a world where 46 percent of emails are opened on a mobile device, brevity is critical. Don't doom your email to a "read later" folder because it's too long or complicated to read on the go. This can be hard when there's a lot of important information, but you can use formatting, hyperlinks, and attachments to your advantage. Keep the body of your email to one or two short paragraphs, use bullet points to support your points, and provide a clear CTA that can be achieved immediately.
Get Personal. Remind your recipient that you have a relationship.

Refer to details about the great conversation you had. Did you discuss a favorite sports team or kids/family? Pointing out your similarities builds trust.
Take note of their accomplishments. Just a sentence or two complimenting their work or expressing you enjoyed spending time with them will communicate that your relationship with them is personal, not transactional.
Add your headshot to your email signature. Putting your face with your email is proven to build trust and increase response rates.

Remember the basics. Keep the subject line short and relevant. Email subject lines with more than three words experience a drop in open rate by over 60 percent. Start a new thread when the subject changes. Don't send the email at the end of the day or on weekends (when recipients likely aren't checking their inboxes).
Don't give up. Forty-four percent of sales reps give up after one follow-up email. How many follow-up emails it takes to get a response varies by situation, but research shows it most often takes more than one. If you find yourself sending multiple emails to get a response, vary the subject lines, add value in each email with new tips or information, and avoid pushy, "time is running out" messaging. Decision-makers see through it. It doesn't take much of your time to send a one-to-two sentence follow-up to your follow-up, and the effort can pay off in spades. Follow up until you get a response. Make your contacts tell you "no" before you stop emailing them.
Being clear and concise in your communication avoids confusion and helps the recipient take action, whereas vague or incomplete requests can lead to delay or no response. Try not to make extra work for them and instead, include all relevant information and options in one place. Perhaps most important, build trust with the recipient so they are more likely to answer your follow-ups.