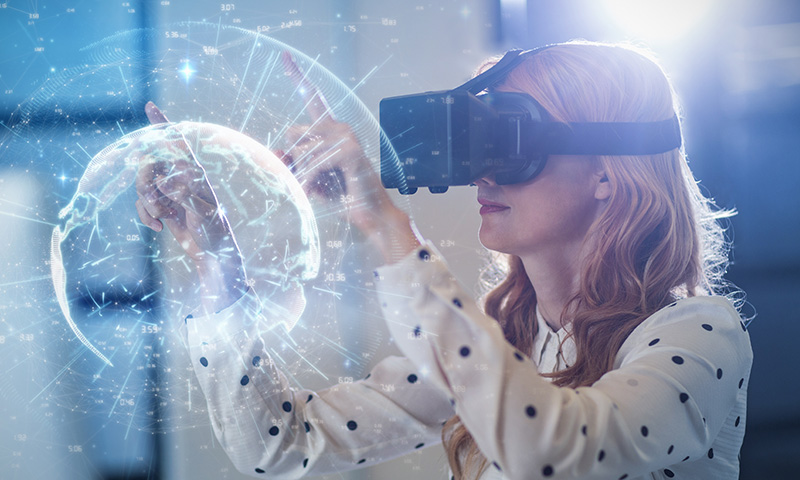 The average American adult spends over 8 hours daily online, so it's no surprise that many relationships start and develop there. Networking has moved online, and that's great because it gives us the opportunity to connect with people globally, whom we otherwise may never have met. It would be foolish not to use social media and other online platforms to expand your network and nurture relationships.
But for all the networking advantages the web affords us, when it comes to building authentic relationships, it can be limiting. It's more difficult to forge strong connections through screens. If your goal is to build a powerful network made up of professionals, with whom you have genuine relationships, you'll need to work a little harder to develop those online.
It's always best to take relationships that start online out for a spin in the real world, but if that option isn't immediately possible, here are a few tips to create real relationships in a virtual world.
Be Authentic. This sounds intuitive, but when you look and Instagram, Facebook, and LinkedIn and see perfectly curated content and photos designed to project a certain image, you realize authenticity is less common than you think. This is not to say you shouldn't show up online as your best self, but make sure your online profiles exude you. Write the way you speak, show your sense of humor, and discuss topics you care about. When you connect or converse with someone, be as personable online as you would be face to face.
Interact One On One. Look for opportunities to get out of someone's feed and have one-on-one interactions with them. The rules of building a relationship online and offline are the same, build trust and then try and take the relationship to the next level. Commenting, liking, and sharing posts is a great way to start relationships, but you need to then develop them through connecting one on one. Don't DM or email them to sell or ask a favor; use it to nurture the relationship and find out more about them.
Create Content. If you're using social media to build relationships, it's important for your connections to feel like they know you, which requires you to create and share content. Scrolling through your feed, liking and sharing others' posts won't cut it. Use content to add value and show your connections you're a person worth knowing. Keeping up with continually posting may feel daunting, but it just takes planning. You could start by choosing five topics you care about. For example, you could choose: family, networking tips, community service, real estate, and music. Rotate content and images related to those topics through your feed with your unique perspective. Plan your content at the beginning of each week, and set aside a few minutes each day to post or use auto-posting tools to keep your updates consistent.
Video Chat. If distance prevents you from meeting with contacts in person, substitute a video chat. While not as ideal as physically getting together, video chatting is a more effective way to connect than email or phone conversations. Treat these meetings as you would an in-person meeting. You could even suggest a video-chat lunch or coffee date. Getting face time with your contacts creates more personal relationships and is the next best thing to meeting in person.
Collect Data. One great thing about social media is that you can get a snapshot of people's lives, careers, and interests by viewing their profiles. This is a great start, but if you want to elevate your relationships beyond social media, use your one-on-one interactions to learn more about them than what they post on their profiles. Create a system for documenting personal details about your contacts so you can build on them in your next conversations.
Authentic relationships are the key to unlocking your true potential. It's harder to build and nurture authentic relationships online than it is in person, but it can be done. Prioritize relationships over followers and authenticity over likes, create content, and take opportunities to interact one on one; your relationships developed virtually will have an impact in the real world.