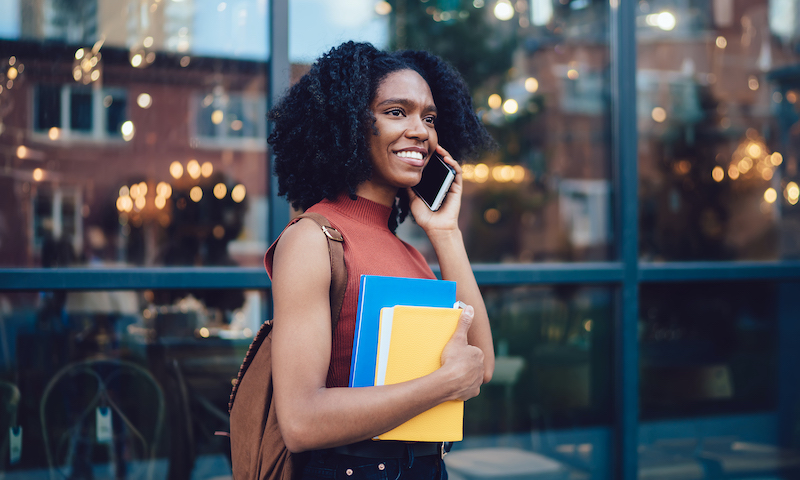 Whether you are on a long-term business trip or have just moved to a new city, do not miss the opportunity to explore your new surroundings and grow your network. As you age, studies show your network of personal and professional contacts decreases unless you make intentional efforts to sustain it! While it is tempting to stay in your comfort zone, you may be missing out on opportunities to meet your next best friend or strategic contact. Follow these tips to make the most out of your time in a new city:
Search for contacts within your current network. Social media is a great tool to find out if you have contacts in your new city. Send them a message and see if they can grab coffee. These contacts can be incredibly useful for you to find an apartment or a good doctor and will serve as a base for your new network.

How-to: On Facebook, type "my friends who live in [insert city name]" into the search bar and Facebook will list all of your friends who live in that city. On LinkedIn, go to the search bar and click "People." Click the drop-down arrow next to "Locations" and type the city name in the "add a country/region" field. You can filter further by looking at 1st, 2nd, or 3rd connections within that city.

Tell the world you are moving. Announce your plans on social media and bring up the fact you are moving in your personal and professional conversations. Your contacts will likely know friends, or friends of friends, who live in your new city and can be the perfect start to your new network. Even if you do not get any new connections from this tip at first, your contacts will start to associate you with the new city, and they may connect you with people they know or meet as time goes on.

Real-life Example: Laura, a marketing professional, did not know any personal connections when she first moved to Dubai. "It was tough to meet people at first but after a few months, I started receiving contacts from my U.S. network. Since everyone knows I live in Dubai now, I am connected with at least 2-3 contacts a year who are moving to Dubai or visiting. I've met some of my best friends through these connections," said Laura.

Say yes to everything! It may feel tempting to settle into a city first and worry about making friends later. However, if you decline someone's invitation to get coffee more than once, they may not ask again. Take advantage of every work happy hour invite and coffee date that you receive (even if you are jetlagged!) to demonstrate to others that you are interested in meeting new people and are a reliable person to invite to events.

Pro tip: Keep track of the new people you meet with an excel spreadsheet or a "personal CRM" like this one. It will help you remember people's names and important facts about them, as well as important follow-ups.

Join groups. Find your nearest alumni chapter, church group, or book club by searching online or through sites like MeetUp. Volunteer or join a local Rotary club to make a difference and meet others with similar values. Also, professional groups like Ellevate and Business Network International are designed to help you create a strong network in your local city's chapter. If you prefer one-to-one meet-ups, professional networking apps like Bumble Bizz and Shapr can connect you to other people in your industry or field. If you have moved to a city where the locals speak a different language, finding an expat group like the American Club in Paris may be helpful to orient you to the city and recommend a good language tutor! Sites like InterNations also connect expats with others of their same nationality in various cities. When possible, use these meet-ups to your advantage: plan to meet at tourist sites around the city, or do activities you enjoy. That way, if the meet-up does not go as well as you hoped, you will not feel like you wasted your time.

Pro tip: When trying to meet new people, meet-ups with a purpose lead to better results than general networking events. Research has found that most people do not end up making many new connections at events where there is little structure (even when the goal is to meet new people). In reality, people tend to gravitate towards the people they know already unless there is a shared activity or program that forces people to interact with others they do not know. Try to attend events where there is an objective or common interest, like a hiking excursion, a volleyball game, or a volunteer activity.

Be open-minded. Do not expect to meet your new best friends right away. It may take time to develop meaningful friendships and find your tribe. Be careful about making judgments too quickly about your new contacts. We all suffer from biases that cause us to make quick decisions about people, which can prevent us from really getting to know someone. Have patience and be persistent! It takes many interactions to get to know someone well and to develop a strong network that is authentic.
It can be intimidating to build connections in a new city, but it is well worth it! Start by reaching out to people in your current network, and tell as many people as you can about your move. Seize every opportunity to socialize with new people, and join groups with common interests and objectives. Remember to be patient and open-minded — it takes time to form a network authentically. No matter how long you stay in your new city, you will not regret expanding your network and making a few friends.