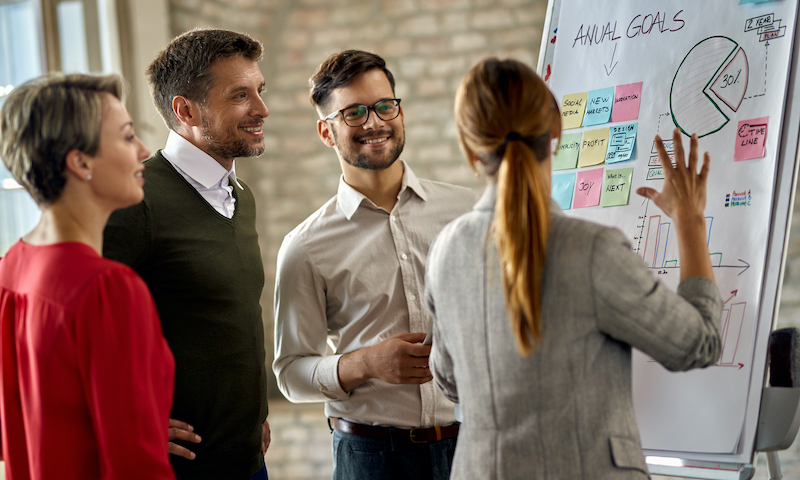 You know what entrepreneurs are, but how much do you know about intrapreneurs? Intrapreneurs innovate and solve important problems just like entrepreneurs do, but for someone else's business rather than their own. All organizations need intrapreneurs to stay competitive, but it can be a challenge for many organizations to cultivate relationships with intrapreneurs the right way. These tips can help you find, attract, and keep intrapreneurs that will add the most value to your business:
How to find them
First, know the qualities of a good intrapreneur. Intrapreneurs are curious, driven, and resilient. They approach problems in creative ways and are always looking for ways to improve the status quo. They are hungry for knowledge, so they may be part of industry-specific groups and hold a wide variety of interests (the more diverse the better, since they can draw on their unique experiences).
When looking at candidates, consider all professional backgrounds. Some intrapreneurs have been entrepreneurs in the past, and now appreciate the safety net of working for someone else! Others have always worked for someone else's business because they enjoy collaborating with others (rather than going it alone) and having a regular paycheck.
Relationship-based networking solutions can help find candidates based on referrals in your network, and help you manage relationships with those candidates- a crucial next step to make sure your candidate has a true connection to you and your company.
How to attract them
Intrapreneurs are driven more by passion than money, so your goal is to find someone whose passion matches up with your business' mission. As a result, it is critical to develop relationships with people who you think might be a good fit so you can discover their passions and motivators.
To initially attract them, consider using a creative way to reach people who have an "intrapreneurial mindset", such as creating an enticing poster like this company did, or if you have a relationship with them, ask them for their opinion on a new product or problem you're trying to solve.
Most importantly, develop a relationship with candidates before you attempt to hire them. Allow them to see the work your company is doing and learn more about your mission. Invite them to follow your company or be part of your private network so they can receive updates from you, keeping your business top-of-mind for them. Make sure to check in every 4-7 weeks to cultivate an authentic relationship with them before finalizing a candidate.
How to keep them
Once you've hired an intrapreneur, make sure they are set up for success at your organization. Here are some tips to make sure you're allowing them to put their best foot forward:
You want intrapreneurs on your team, but they can be difficult to find, attract, and keep. Finding intrapreneurs is easier once you know what to look for, and how to find good candidates. Once you've identified potential intrapreneurs, build meaningful relationships with them in order to find the best fit for your organization. Through a relationship, you will discover what motivates the intrapreneur, and be able to match your organization's mission to their passion. Furthermore, you will know the best ways to incentivize and manage them, which will allow you to retain and get the best results from them.