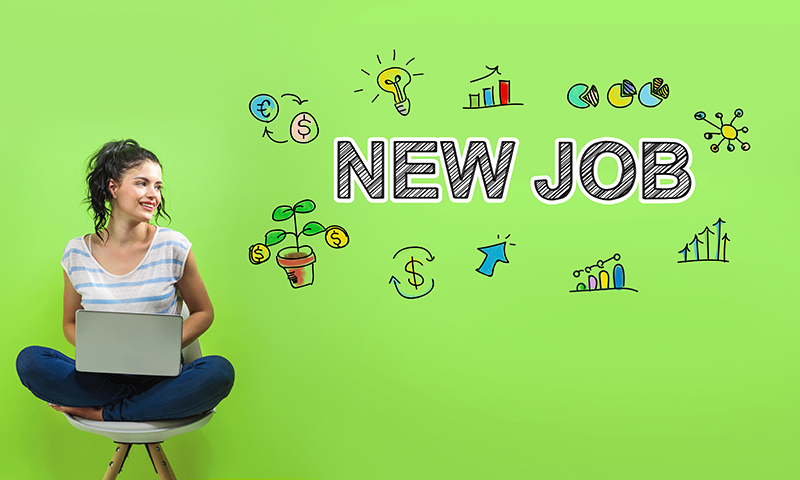 Ready to change jobs? Your first step is to stay employed and keep doing your current job as best you can.
What's the next step? Tap your network.
Eight-five percent of jobs are filled via networking. Contacting the people in your network to help you find a new role is more fruitful, less frustrating and time-consuming, and will likely lead to a better-suited position for you. How do you get started? Take the five actions below today.
1. Make Lists.
Create the following lists:
Companies you would like to work for, and the people in your network connected to them
Your top five closest professional relationships outside of your company
Ten to 20 contacts you know in a personal or professional capacity
Possible mentors
2. Call Your Top Five and Work Down Your List.
Get in touch with your top five contacts today and plan to grab coffee or lunch. If you're already connecting with these people regularly, use these meetings to tell them you're interested in changing jobs and discussing the types of positions you want. Ask them for two things: 1. Let you know about openings that might be a fit for you. 2. Put you in touch with their contacts, who might be able to help you. Keep in touch as you would normally and supply them with relevant updates, but don't make every connection about your job search or continually ask for their help. Begin developing relationships with their contacts, expanding and strengthening your network. These top five contacts will be your biggest advocates and can begin helping you immediately since you already have established relationships.
Once you've contacted your top five, you can begin working through your next 10 – 20 contacts. Set a realistic goal of making a set number of phone calls or emails per day and setting up a set number of in-person meetings per week. If you haven't connected with your contact lately, spend a few months nurturing the relationship before asking for help. It takes patience, but your ask will be more well-received if it comes after you've established a relationship.
3. Connect with the "Ins" to Your Desired Company.
First, do your research and learn what the companies you want to work for do and what you can do for them. Work through the list you've created of companies with contacts in your network. If your contacts are weak ties, step one is to try and get on their calendar (preferably in person) for a meeting. In the first meeting, work on establishing the relationship without asking for anything. Impress them with your knowledge of their career histories and their companies. Ask to keep in touch and continue to build the relationship. After a few meetings, discuss your career aspirations of working for their companies, and enlist their help.
4. Show your Professional Life on Social Media.
It goes without saying to make sure all your social media profiles represent you well because prospective employers will be looking at them. However, you also want to show your contacts who you are professionally. Allow your followers to see what you do and how you contribute to your company or industry. The more your connections know about your career, the more effective they'll be in helping you find a job.
5. Enlist the Help of a Mentor.
If you already have a career mentor, schedule a meeting with them today. They are invested in your career and will want to help you. Besides being an invaluable resource for advice and encouragement, they probably have higher-level contacts than you do and can help you land meetings you couldn't get on your own. If you don't have a professional mentor, look through the list you made of possible mentors and contact one today. Most successful professionals didn't get to where they are on their own and want to pay it forward to others, whom they can help. You have nothing to lose by contacting a professional you admire and asking for mentorship, but you have connections, support, and credibility to gain.
Ideally, you're nurturing your network on an ongoing basis and reaching out to your contacts won't feel out of the ordinary. However, if you haven't prioritized networking in the past, you can start today with the five actions listed above. Think of your job search as a scavenger hunt, in which you depend on the people in your network to lead you to the right position. No matter how desperate you are to leave your current job, don't allow it to influence your attitude or actions. Trust that your next opportunity is out there, and enlist your network to guide you to it.