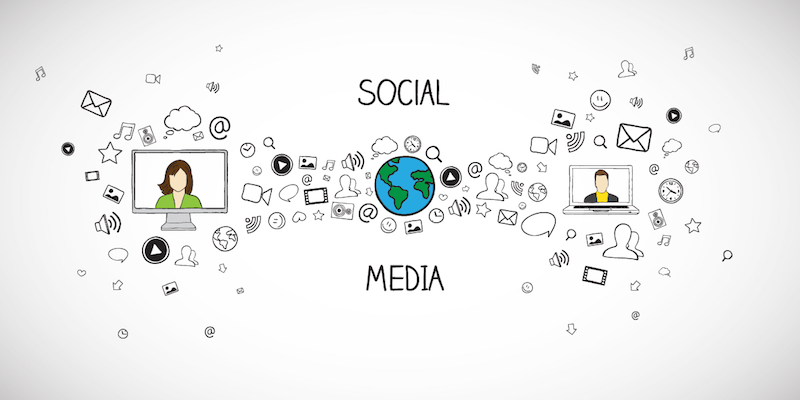 Despite the popularity of social media – Facebook, LinkedIn, Twitter, Instagram, Periscope – in our everyday lives, a whopping 60 percent of professional recruiters still don't include social media in their regular practices. And because of that, they're missing out on some very key advantages, and candidates.
Reach Passive Candidates
If you're only promoting open vacancies on job boards, you're tapping those candidates already interested in looking for new opportunities. But the use of social media allows you to reach out to those who aren't actively sending out applications yet, but might be if the right opportunity came along. That's why social media is so important, especially for in-demand niche roles like engineers or back-end developers. Because of the talent pool shortage, these hot candidates are snapped up quickly the moment they submit an application. Reach out to them via social media before you post a job notice and you'll be one step ahead of the competition.
Target Your Vacancies
When you're recruiting for a particular role, sharing the job vacancy in groups on Facebook and LinkedIn can bring in top candidates without ever casting a wide net. There are hundreds of professional groups for every sector you can imagine.
And tweeting a quick alert with a trending hashtag can fill your inbox with hundreds of interested applicants in a matter of minutes. You'll not only increase your chances of finding the right person for your current position, but you'll connect with talented professionals to further populate your potential candidate pool for your next opportunity.
It's Free
Not much comes without a price tag of some sort these days, but basic social media remains free to use. Of course, you can purchase advertisements, but that's optional. The simple act of sharing your job notices on a social media platform will cost you a few minutes of your day, nothing more.
Pro Tip: Track your success to see which social media platform works best for the positions you're looking to fill, and focus your energies there.
Candidate Screening
Social media isn't just for finding candidates; it can also help you screen them. While automated recruitment software can help screen for must-haves like previous experience, skills, language, etc., it can't tell how well a candidate will align with your client's culture. This is where social media shines with a majority of employers turning to social media to take a peek at potential candidates before bringing them in for face-to-face interviews.